Nory & Contour Reach Into The Goodie Bag w/ "Corner Pocket/Prodigal"
Follow me on Twitter:
@ArmandTSparks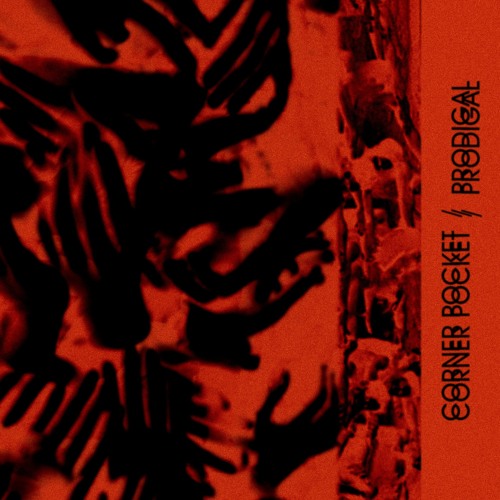 Artist
Nory
and producer
Contour
reached into a darkened corner of the goodie bag to deliver a double feature for the price of one.
The track(s) in question pulling all the punches,
Corner Pocket/Prodigal
, say to hell with the butterflies in your stomach and replace it with a dragon. Corner's pot pie drums with a 70's filling has a stoic pocket uniting sharp-spitting percussion and parasitic guitar strings. Contour's beat takes the darkest steps into the fantastical and the loop keeps you on the descending path. A perfect match for the cutting verse from Nory.
Nory's peremptory verse reaches for better things, using unfortunate circumstance to power his dreams. His lyrics as he raps hit like it's all for instance, a hypothetical teaching moment that by Corner Pocket's end becomes an example he is currently living. That hyper confident cadence bleeds into the music and you can't help but carry that same energy into Prodigal.
Prodigal opens up a whole new feeling and experience that can come from the aforementioned confidence. The beat switch chills the entire soundscape. Contour chops the sample and plays up the pitch in style of Kanye West's earliest production placements. His firm snare has a polished finish, being the hardened lover before the hardened lover. Nory's brief verse has the cadence of a brooder and his hook the cadence of a loner. The dominance of that sample sounds like the aftermath of Nory's in-verse choice to leave, although he's coming back.
Corner Pocket/Prodigal is a dark walk that never loses sight on the brighter destination. This is some of my favorite production from Contour, and I think y'all will agree.
Listen to Corner Pocket/Prodigal below.
Lead Photo Cred: soundcloud.com