Enjoy the Latest Cut of Choo Jackson's Ego - "Make Me Laugh"
Follow me on Twitter:
@ArmandTSparks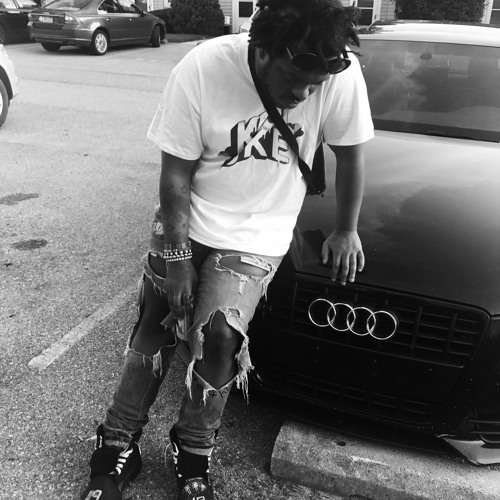 I didn't know it was 'let the ego crush your distractions hour.' Courtesy of
Choo Jackson
's latest loosie he wants us to "
Enjoy
" until his I.D. Labs executive produced album
Parade
,
Make Me Laugh
puts us in the thick of the hour. And it hasn't sounded better.
Choo's Make Me Laugh vocal rhythms/flow(s) are crisper and they outshine some pretty damn jumpin' production. Jackson's speedy, secure the bag motivated verse is as clear as it can get. Lyrics like, "
See me with the ice gon' make you throw-up
" presents the flex Choo constantly lives with and has gotten him through thus far. Make Me Laugh is Choo Jackson's most singable/quotable track, in my opinion. The mimic of melodies in that hook is undeniable. And oh, the active production (particularly pixel keys and the gnarring bass) sets the song in the speakers of the car you can't afford. You choose which one.
A sure shot flex only Choo can make.
Listen to Make Me Laugh below.
Lead Photo Cred: soundcloud.com