Eros - "Tiny Voices" (Prod. by Bobby Earth) Vents Raw, Beached Vibes
Follow me on Twitter:
@ArmandTSparks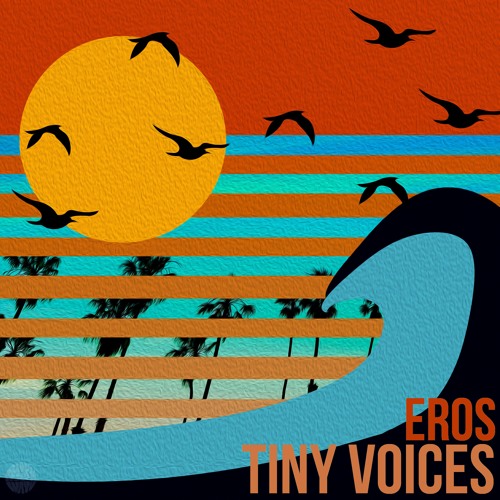 Milky Wayv
artist
Eros
connected with fellow label mate
Bobby Earth
, an artist/producer who keeps it Houston, to produce the latest milky release
Tiny Voices
that sounds so damn California.
Something about this track breaths a bit of the ego Pharrell's
In My Mind
carried. Perhaps I hear it in Eros' soft melodies, or perhaps I've simply been listening to
Angel
too much. Either conclusion could be labeled as a definite possibility.
The LA artist's vocals thumb a ride with the Tiny Voices' tempo. The rhythm created out of those soft tones is plainly sweet to listen to, or to dance up on your honey to. His lyrics nearly personify every emotion and action to the point of lusting to be the one to taste her fruit, especially his chorus of embrace that relinquishes all control to love.
TV's production operates beautifully as this track's other side of the pillow. Bobby's beached chord progression, communicating varying hues of orange, builds softshell harmonies I hummed on first listen. Earth's seagull soundbites smartly, and rather forcably, transport the song to the beach -- if the instrumentation for any reason failed to do so. And my damn Bobby Earth's outro keys are incredible. Those sounds draw to an era I cannot place, nor can I place the specifics of his keyboard. But that disfigured stun sound brings a groove. It sounds like the proper way to end the track. A tiny auditory nugget, but one that is most satisfying.
Tiny Voices is another great Milky Wayv output. I love this entire roster. If you aren't on game already, Tiny Voices is the pocket to do it. You have no excuse not to.
Listen to Tiny Voices below.
Lead Photo Cred: soundcloud.com