Listen to VDon x Willie The Kid's Mafioso Cut "24 Hours" ft. Roc Marciano
Follow me on Twitter:
@ArmandTSparks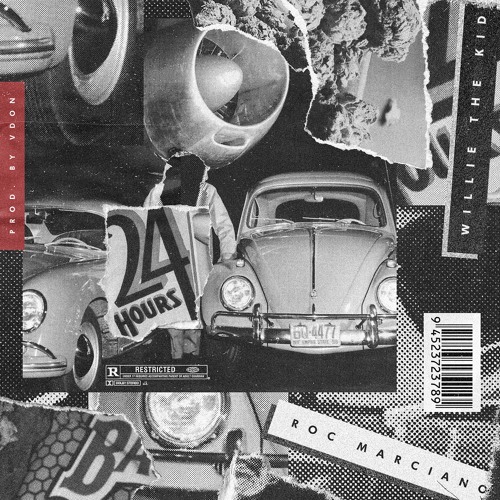 You don't choose the gangster life, the gangster life chooses you. And it appears that the Tommy Gun has been informally passed to
VDon
x
Willie The Kid
and
Roc Marciano
from the hip-hop capo himself, Raekwon, with their collective effort
24 Hours
.
The morally coded killer of a song has
Only Built 4 Cuban Linx
written on the walls. The roaring production's introductory soundbite, dead-eye strings and salting snares orchestrates a potentially sour business deal atmosphere before turning tones over into a view of a singular burning Cuban cigar hanging off a desk over bloody bodies of the betrayers. The verbal attack is memorable braggadocio punchline after metaphor that carries the meat of double meanings. The line "
I pillage like a pale-face
" offers a savage metaphor and history lesson in one line. The cadence of both Willie The Kid and Roc Marciano is desensitized and greedy. The flow is Raekwon's: bar to bar, rapper to rapper. The rhyming is in Da Chef's pattern, if not damn close to it.
24 Hours is top-tier mafioso hip-hop if I've ever heard it. And I think it's about time it makes a comeback. Once you hear 24 Hours' periodic/closing Terrace Martin-type saxophone classing up the joint, your tune will be on par with mine. That, I guarantee.
Listen to 24 Hours below.
Lead Photo Cred: soundcloud.com