Watch Victizzle Put His Enemies in Their Place on "Bow Down"
Follow me on Twitter:
@ArmandTSparks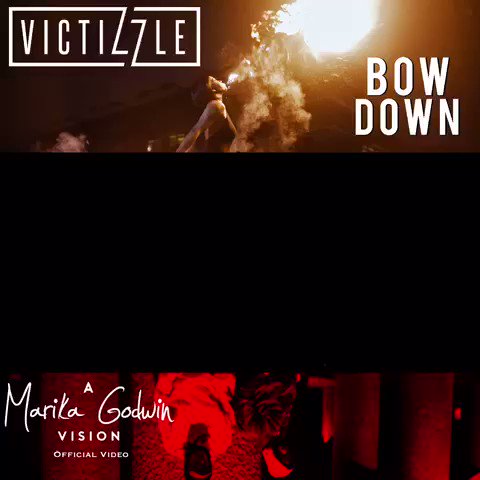 Ah, yes. Leave it to
Victizzle
to put his enemies and anyone else whose foot fits the shoe into their place of submission without missing a beat rhythmically.
Kendrick Lamar's
Humble
stronghold on the culture and pure altering trajectory on music that
DAMN.
has commanded is one our Victizzle has felt. Because in essence, the
London Boyz
member is coming with that same desire of manual placement of others on
Bow Down
.
The
Marika Godwin
-directed visuals waste no time creating an atmosphere of dominance. The wooden throne Victizzle sings his melodious chorus of commands from is direct imagery of superiority. The video's nighttime setting at a parking garage pulls in minor feelings of danger. Her edits of negative filters and footage of various electronic equipment's "
NO SIGNAL
" screens fade all hope of the competition, visualizing as scenes from a dominance you aren't suppose see.
Dancers poppin' and contorting their limbs add to the rhythm of the beat through their movements, but also act as visual pieces that add to the gang impression everyone gives off. The visuals are cold. Godwin shoots a short film out of those blaxploitation horns and Victizzle's auto-tuned vocals.
Bow Down is a dope song. And if we can get more Victizzle singing with this tone, I'm down for it.
Watch Bow Down below.
Photo Cred:
https://twitter.com/MsEziEmela/status/857733176654954496