Sunny Woodz, UG Vavy, Joseph Chilliams & Femdot Are Fighting Giants on "UnderDog" (Prod. by ZenZan)
Follow me on Twitter:
@ArmandTSparks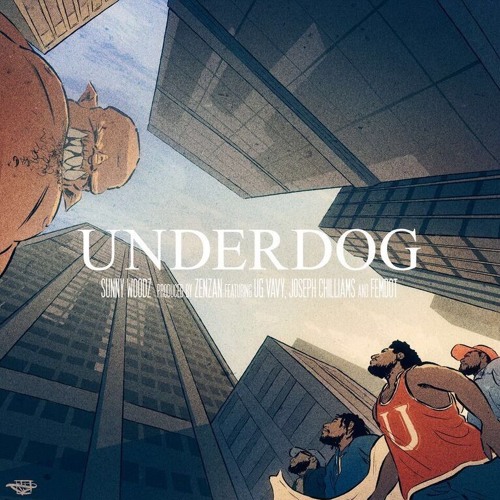 Sunny Woodz
is battling giants in his latest mission entitled
UnderDog
. And the Harvey World living artist brought his super friends to trounce all odds.
The
ZenZan
-produced UnderDog features
UG Vavy
,
Joseph Chilliams
and
Femdot
, who all throw reference blow after reference blow with injections of witty lines to Megazord combine and fight for underdogs. The melodic-based hook sounds intercom filtered. Each verse is an aggressor from an compromised position, dropping personalized witty lines to brag themselves up to a stronger point.
ZenZan's production has a
J Dilla
Gobstopper
complex. In similarities to Gobstopper, both beats feel, sound and fly like a superhero. Zen's sampled horns utter like stock audio from an elderly television, and the hoarse sound in that brass awesomely visualizes as wind flapping a cape. ZenZan's kit to programmed-sounding drums are heavy-handed, hardening the blows of the raps because their individual flows bounce of the drums.
Sunny Woodz's UnderDog puts the heroics in the track. The song is an organized fight sequence with raps. If you know that underdog feeling, this song is gonna sit right with you. I know it did for me.
Listen to UnderDog below.
Photo Cred: soundcloud.com