Smash The Play Button on Kintaro - "Like Me"
Follow me on Twitter:
@ArmandTSparks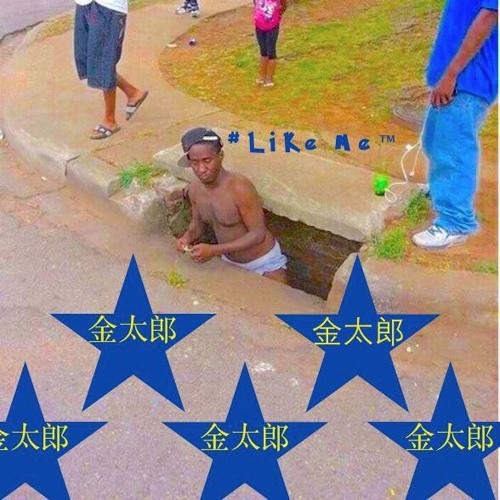 If you haven't been paying attention to Jameel "
Kintaro
" Bruner's unofficial "
smash the link
" campaign on Twitter for his latest song
Like Me
, I'm here to be a staunch advocate of smashing the play button below once the words end.
Like Me, musically, still wears Ice Creams and oversized T's. Open buttoned-up shirt falsetto is the name of the game for Kintaro's vocals. The lyrics have Mike Jones -
Back Then
tendencies with a Lou Rawls -
You'll Never Find Another Love Like Mine
sentiment, in no way sounding like either song. The vocals get me hype with a mimicking rhythmic bounce like the one Childish Gambino does in the
Freaks and Geeks
video around his line "
I'm dominant, ni**as call me fa**ot cause they closeted
."
Bruner's production is that ghost ride reckless. A subwoofer-tailored bass shakes apart the track. Shuffling 808s and marble cracking kicks dap jammed star dust keys, all meshing to be sounds that feel like a lit, rowdy get together with your people. The beat rides reminiscent of early 2000's hip-hop tracks. Like Me just goes hard. And that's fire enough for me.
Listen to Like Me below.
Lead Photo Cred: soundcloud.com