Pre-Game for Summer w/ Rexx Life Raj - "Scraper With The Rims" (Prod. by Cisco)
Follow me on Twitter:
@ArmandTSparks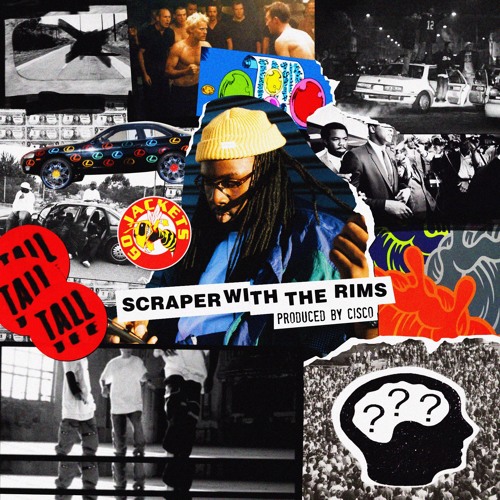 Yes. Go ahead. Label me a
Rexx Life Raj
fan. Because at this point artists out of The Bay aren't solely creating vibes from sounds. They're also creating times of day and ways of life with their music.
Rexx Life Raj's latest
Cisco
-produced cut,
Scraper With The Rims
, rides to a Cali's sunset tempered beat, fueling Rexx's vocals of natural game and storytelling. Cisco's production opens with a slick, jazz hand bassline and chalky bongo drum emphasis before transitioning into rope synth chords and snare rim cracks. The beat feels like a fun date of city exploration. And if Cisco's beat is the feeling, Rexx Life Raj's vocals take on life's necessary activity.
Rexx's vocals, his verses and hook are undeniably catchy and rhythmically championed. The slither emphasis he puts on S's has this gripping partnered net of rhythm with the 808s. The slight vocoder sound on his ad-libs serve a warming up melody before the real meat of the vocals, ad-libs I truly didn't want to end. Then his scarcely heard lisp-sounding verse about pure reminiscing starts his story and begins spitting game, all coded in two switching rapping/singing patterns that run vocal melody as its main horse. The lyrics embody phrases like '
I made it, look at me now!
' Rexx Life Raj sings of humble beginnings with an arch ending at a stunt.
Scraper With The Rims is heat. This song instantly got stuck in my head and I've been singing that hook ever since. SWTR isn't one to miss. It'll be a staple this summer, so pre-game with this cut below.
Lead Photo Cred: soundcloud.com