Listen to Peyton's Rendition of Bobby Caldwell's "My Flame"
Follow me on Twitter:
@ArmandTSparks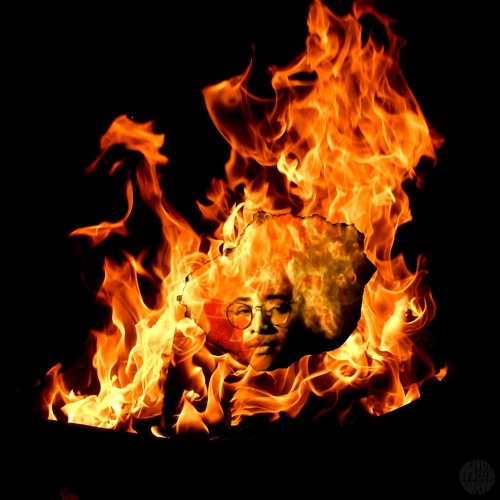 You are now listening to the sonic styling of
Peyton
. Today, we have the singer boldly covering
Bobby Caldwell
's emotion ocean
My Flame
, another exceptional song in Mr. Caldwell's long line of hits and gems. And, as we all should know, was sampled in Notorious B.I.G.'s
Sky's The Limit
, allotting the song's impact in music and pop culture even deeper and longer than on its own.
Bobby Caldwell is an essential when it comes to sampling, and he so happens to be among my all-time favorite artists. So to have his music fall into the hands of Peyton and
Bobby Earth
is a welcomed surprise.
Earth samples the central fixings of the original production. Moody chords (redone by Oscar Santander) with drawn out notes from Hammer-On's and Pull-Off's pierce the track. The drum pattern is kept the same, only going from a simply raw live instrumentation sound to playing out like sandy drum pads. But barring the addition of one tone chords with minor progressions in place of the iconic xylophone riff and an infinitesimal tempo distinction, this production is beat for beat blowing it open for Peyton to do as Bobby does.
Peyton puts her style on My flame from the way she hits her vibratos
throughout the song. Her vocals, like in the original, ride in the thickest chunk of rhythm. Soft tones deliver each word to tenderize her love, but keeps her expectations in love completely uncompromising. For me, it differs from Bobby Caldwell's performance because he sings a comprehension and acceptance of never feeling the heat of his flame, with a shred of hope. It's fun to go back and forth between the versions, things are changing constantly and I won't feel the same about either tomorrow. The only thing that will be the same is how dope Peyton's My Flame sounds. So check it out below.
And do yourself a favor by playing the original from Bobby Caldwell at least one time. Your ears will thank you.
Lead Photo Cred: soundcloud.com
Video Cred: youtube.com