Smino - "Anita" (Prod. by Monte Booker) Needs to be Audible for All Ears
Follow me on Twitter:
@ArmandTSparks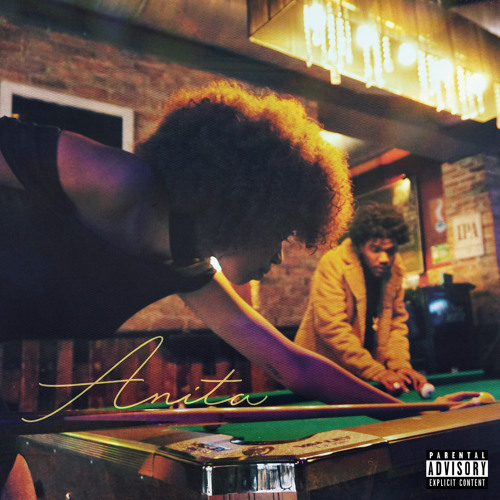 Smino
and
Monte Booker
are sitting at the crown of music, especially if you let the populous tell it. And if you would ask either one of them, I'm not sure they would agree. Because you simply can't make a song like
Anita
if you aren't gluttonous to be greater musically than you were yesterday.
I couldn't give Anita enough praise. This track is so flames it deserves to be audible for the lion's share of ears everywhere. Monte Booker's production snatches a funkin' groovin' energy immediately. His tin percussion and clog drums create a pocket of rhythm that is perpetual motion of your shoulders and neck. The infectious claps draw your fingers in sync with the rhythm of Anita. The beefy bass drum duffs in with its own ride of relaxation. And the beat's icing of soft frequency chords, singular whack-a-mole playing keys have a 'doot' sound that's weird kid smooth.
Smino's verses and hook surf the tempo from the back of Booker's head. The soul stricken hook sounds passionate about blackness. His hook is loud, his complementary lyrics offer a full embrace. Then in his verses, Smino raps with an inquisitive cadence. The St. Louis artist's flow often has minor intervals and a bounce once the words land. Through wordplay
and getting emotionally descriptive, his verses harken a kindred spirit to his black queen physically and emotionally. The melodic "
a oh oh
" adlib mid-verse is ala 3 Stacks and puts more funky in the music. The way he switches flows and goes in and out of singing/rapping is intensely pleasing sonically. Smino is rapping, but he gets soulful with it, as in Erykah Badu-ish with it, similar to the vibes this girl is giving him.
Anita feels too damn good. Smino and Monte Booker cook up potent rapper + producer chemistry with the results seemingly always explosive.
Listen to Anita below.
Lead Photo Cred: soundcloud.com