Mark Asari - "Win Your Love" (Prod. by Slic Vic) is Bringing 90's Black Love Back
Follow me on Twitter:
@ArmandTSparks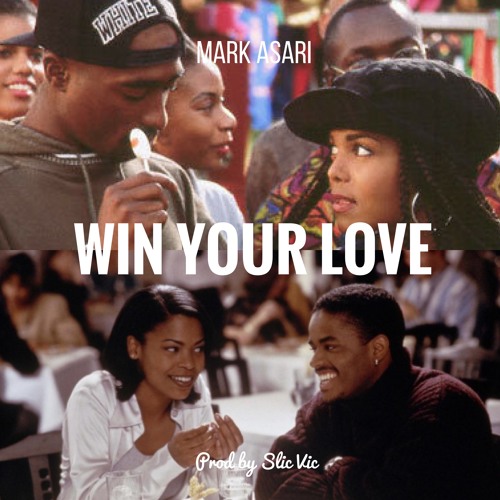 Mark Asari
is bringing that feeling of 90's black love back this Valentine's Day and I'm all for it.
Mark Asari's newest song,
Win Your Love
, is a 90's R&B feeling and smooth-sounding cut. The
Slic Vic
-produced track opens with a raw vocal sample from Josie James'
Win Your Love
, only played at a higher pitch and faster tempo. Earring that sample and checking mental records of all the music I know to pinpoint the sample is my idea of fun. Slic Vic's vocal sample injects Win Your Love with jazzy soul from the jump, sampling aspects of her active drum's bouncing all over the set sound. Vic's low tooting synth bassline punches groove in the ticket. The closing electric guitar is fiery and passionate. The notes emit a near piercing high, putting a little bit of extra in the music. WYL's production produces a high energy Mark uses throughout in his vocals.
Mark Asari's vocals sound as if they come with the addition of a choreographed dance. From the start of his chorus there is tremendous rhythm from his singing. I can hear the confident pleading for his girl's love via the inflection in his voice with verses that break down the relationship and play out his mistakes. Asari turns up the passion by throwing in layered adlibs sung to the sky. He's sangin' on this cut, definitely wearing his heart on his sleeve with this one. You have to come passionate when the sampled song is so emotionally charged. Mark Asari does, and I hope for more songs in this vein. Because this one is definitely a win.
Listen to Win Your Love below.
Lead Photo Cred: soundcloud.com