Get Hostile w/ Brice Blanco - "Grip Again" (Prod. by Chase of Nazareth)
Follow me on Twitter:
@ArmandTSparks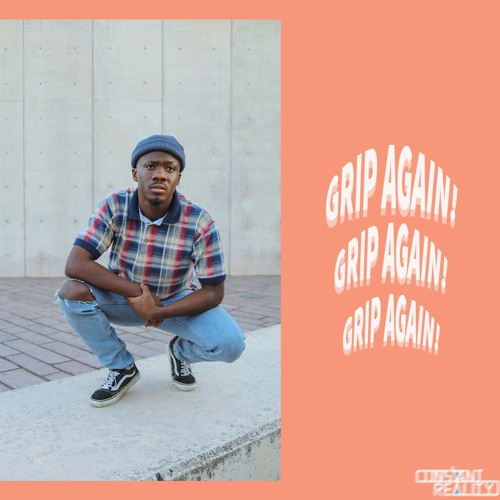 I'm never opposed to hearing some hostility in my music to shake up my day. But leave it up to
Brice Blanco
's newest cut,
Grip Again
, to supply me with the fracas I didn't know I needed.
Brice over
Chase of Nazareth
's production stairwell (mixed by
Bobby Earth
) brings forth quite the eclectic ruckus. Nazareth's first maze of fuzzy pipe keys is ultra alien communication. His wave of keys and chords that take a dive into a sequence of suspicion have a deeper and swampy sound. The intro of the production with a moment of needle jumping chords is a temporary loop of skipping towards a more chipper mood. Chase's utensil-to-plate percussion is organic in sound and feels like a newly discovered phenomena. This production is a pinwheel and the chords/keys are the different colors. Some of the keyboard work channels a paranoia that puts the sweat on your brow. Chase of Nazareth's keyboard game on Grip Again is awesomely jumbled. The music's fogginess plays like some cautionary atmosphere. Brice Blanco spits the actual rage that is to be feared.
Brice Blanco's verses and chorus hit my ear like the arch of a chill day to a dangerous night. He opens Grip Again with a catchy watching daisies hook and clarity in his voice. When he sings "
follow me out the maze
" it sounds like he's reaching for his grip on reality. Then his verse kicks in the door. He spits like he's pissed at the world's outcome. Blanco's calling for the right to be hostile. The verse increasingly grows more like the thoughts of a brute. His cadence and flow remind me of
ScHoolboy Q
in the context of how seamless the delivery changes from a drilled aggression to a brushed off swagger, lending to how solid each word lands. His flows ride so textbook with the percussion's tempo. Brice Blanco latches on to their rhythm which makes it such an easy listen, especially when he jumps right back into the chorus and shifts the tone.
Brice can rap. That's for damn sure.
Grip Again snaps on all cylinders musically. Brice Blanco and Chase of Nazareth are a nasty duo. I hope the two work together again soon, because this one here felt like a #BHM treat.
Listen to Grip Again below.
Lead Photo Cred: soundcloud.com