Khalid Searches For His Beloved On "Location" (Prod. By Syk Sense, Tunji Ige & Smash David)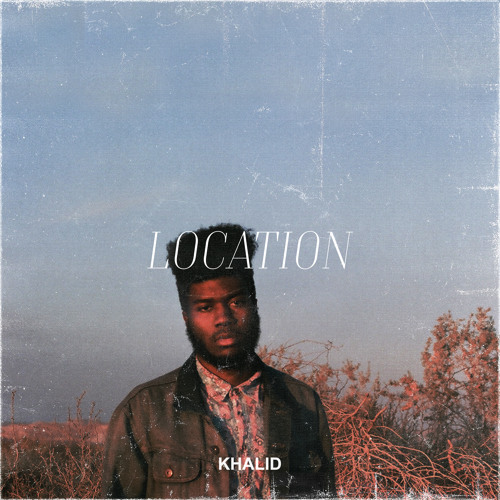 Khalid
's latest joint
Location
is exactly the song I needed to hear, and at the perfect time. And I can't wait for you all to hear it.
Location is smashingly good. This song brings in lush production from Grammy-nominated
Syk Sense
,
Tunji Ige
&
Smash David
. The production marches me across the entire world. Not to sound too graphically in depth, but the relationship between the popping snaps and deep bursting drums (occasional snare hits) in sound conjure up the feeling of reminiscing about a sexual experience. The drums and that bass have a certain stroke that in my opinion bring in that magic and help push the deeply in love nature of the track. I felt the power of love. The chucking of the lightly muted chords working with those perfectly placed needle-like 808 sequences, as well as the faint holiness of vocals that go through a progression feel like they're defending him and the person Khalid's singing about from any hurt. The chucking and 808s have a crisper sound that truly stand out in the song, so it becomes important -- just like how not hurting someone you love is. Syk Sense, Tunji Ige and Smash David truly killed it, but Khalid drives Location home.
Khalid has immense love and determination in his vocals. His willingness to go anywhere in the world for this person he likes vibes so well. Right from the jump with his first verse all the way through, this track lived in the desert looking for this person. The softness of his vocals are extremely promising. As long as these two have learned from longing each other they're going to be okay. Khalid gets personal, opening a universal sleeve for anyone's love life and stories. I love it. This song is as addicting as it gets. Location snapped me out of my funk and gave me a great new song to put in the playlist. I only hope you all find the same enjoyment I did.
Listen to Location below.
Lead Photo Cred: soundcloud.com