Load K.eYe.D's Beat Tape of Declaration "FUCKITILOVEHER"
Follow me on Twitter:
@ArmandTSparks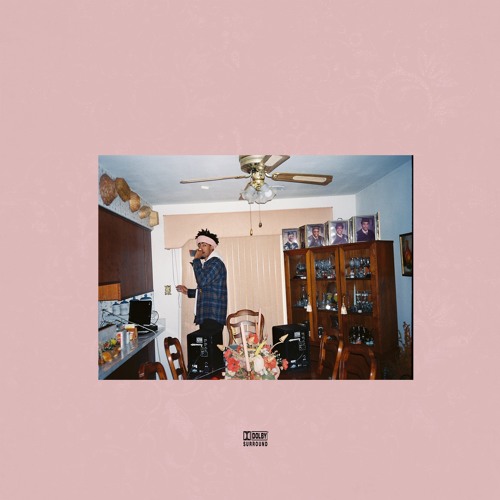 I had a
K.eYe.D
beat tape tryna beat...well, I'll get back to the music rival another time, but the 5-track tape
F*CKITILOVEHER
is a mighty interesting step into sour candied sonic territory for the artist/producer always keeping it authentically villainous.
K.eYe.D's beat tape is an accurate collection of deep cut R&B samples and argument movie scenes that sonically hit the false steps of a man trying to get his girl back.
F*UCKITILOVEHER calls to mind the most underrated part of black movies in the 90's -- the soundtrack. From the start this beat tape wide screened original scenes I couldn't help but live and relive over and over again. My two favorite cuts from the tape,
RAINDANCE/LOVERHER
and
JUSTFRIENDS? (AD)
, is the part of the movie where reconciliation happens and we think everything is all cool until it blows up. The near sounding chipmunked sample accompanied with K.eYe.D's gooey chords screams of love and speaks a montage of Quincy and Monica into the music. JUSTFRIENDS? (AD) has this incredible funky riff and way-out bassline that sounds like false reassurance. His percussion makes you feel vulnerable, like when you're caught in the rain. The Love Jones sample represents that curious courtship, giving you the song title. JUSTFRIENDS? (AD) is gorgeous production that reads clearly for what it is suppose to be. The
Thelonious Martin
sounding static station sampled throughout plays as this lively cherry that makes the tape increasingly more real world applicable, a nice technique shared with the aforementioned frequent collaborator.
F*UCKITILOVEHER is bruised production reacting like Will Hunting to Skylar in the "
Say You Don't Love Me
" scene. New K.eYe.D is always a good thing. This is new and different K.eYe.D so it just keeps on getting better.
Listen to F*UCKITILOVEHER in full below.
Lead Photo Cred: soundcloud.com