Jedi-P Issues His EP Of No Facades - "HUMAN"
Follow me on Twitter:
@ArmandTSparks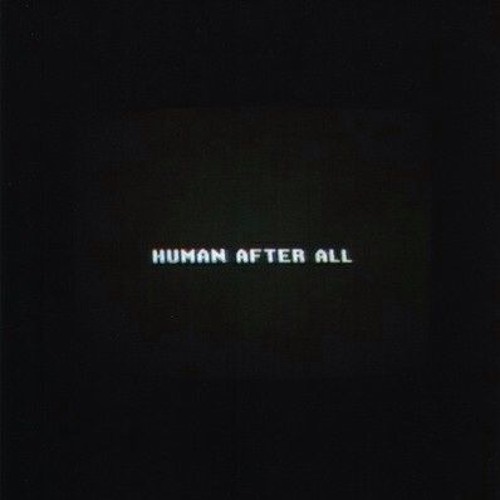 The rollout of
Jedi-P
's self-produced EP,
HUMAN
, is an extended play not to be missed.
The six-track EP sounds strengthened by its place in the raven corner, messaging as a beneficiary of wearing your homegrown skin.
Jedi's mucky production has an influx of body bounce from makeshift sounding drums, sometimes dipping into soul or pop areas. From his
(INTRO)
with the cauldron bubble bass and Frank (from Donnie Darko) vocals to the drum break having a fresh can of tennis balls pop (like on
SLEEPIN'
ft.
K.eYe.D
, Raph &
Marty Mobile
), HUMAN taps into a reflective space fueled by each song title. SLEEPIN' sounds like a dream sequence because of ascending and descending dinging keys.
Phony Starks
runs like Jedi-P ripping rhymes to leave behind the fakes, thus leaving them all perplexed by the growth. At times P's verses sound like practice in the mirror.
LA 2 VA
, my favorite cut, features K.eYe.D and sounds like vibe for vibe region rap. Jedi-P's verse, repping LA, has a more hurried flow yet stationary cadence, as if he's in a car. And as he hits LA-associated punchlines and wordplay it reveals who Jedi is. K.eYe.D is flowing identical, but the cadence sounds on its feet. VA I'm assuming has more room to move on foot. K.eYe.D's rhyming goes pound for pound in between more punchlines and double entendres. His line "
Master fluid to the point I'm drippin' lucid
" is a subtle brag of skill tanking sting. And just damn impressive of a line I thought was cold. Jedi's vocal sample from the count start on Skateboard P's
That Girl
interpreted as a subtle ode to Virginia, unmasking the region vs. region respect in the music more intensely.
HUMAN holds up the mirror to be able to see yourself. The EP remains ripe, and I'm still digesting it, but the most played track
Kuro Blues
will bring forth questions of who you are to the face, especially for rappers. This EP merely needed a proper intro. HUMAN serves up a full plate. I had no choice but to pull up a chair and dig in.
Run HUMAN in full below.
Lead Photo Cred: soundcloud.com